RCR Yachts
Welcome to RCR Yachts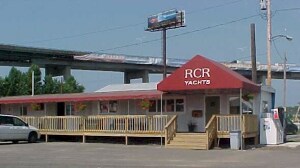 Buffalo, Erie, Rochester, Sodus Point, Youngstown
History. Founded in 1972, RCR has long been one of North America's most respected new and used sailboat dealers, winning numerous achievement awards from our builders and industry groups along the way. Our commitment to customer service continues with new sales offices; strong relationships with leading marinas; a dedicated New Boat Commissioning and Warranty Department; continuing investment in staff, yards, training and equipment -- all designed to enhance our ability to serve our customers throughout the Eastern Great Lakes region. Our four new boat sales locations serve Lake Erie and Lake Ontario, as well as nearby inland waters. Lines carried include Beneteau, Back Cove, J/Boats, Sabre, C&C and Alerion . RCR is an active brokerage business with full-time, experienced brokers at our sales offices in Buffalo, Erie, Rochester, Sodus Point and Youngstown, NY. We routinely sell boats all over North America and the Caribbean.
Service. For boat buyers, sellers and owners, RCR can make available a complete range of services through any of our Lake Erie and Lake Ontario locations: financing & insurance, delevery & trucking, registration, surveying, full-service yards, highly skilled service staff, storage & layup, dockage & mooring, documentation, haul-out, equipment installation, yacht handling lessons, plus, RCR's dedicated New Boat Commissioning & Warranty Department assures new boat buyers of the service and attention they deserve. Whether you are purchasing your first boat or simply need yard services, RCR will meet your needs and do the job right the first time.
Sales. Buying or selling, new or used, RCR has the tools and resources to produce results for our customers. In fact, we average 150 boat sales per year, nearly three each week. Our customers benefit from full-time experienced brokers; multiple, year-round sales offices; membership YachtWorld, YBAA and other listing services; a comprehensive and up-to-date web presence; and, regular local and national advertising.