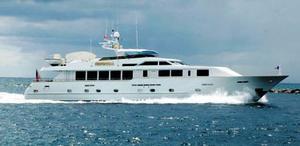 Broward Yachts Information
Broward Yachts are one of the original builders of yachts classified specifically as "mega-yachts" in the United States. The company was initially founded in 1948 by Frank Denison and his wife Gertrude to construct wooden minesweepers for the federal government. During the 1950's Broward Yacht built it's first 95 foot yacht and since that time Broward has built over 200 high quality Broward Yachts.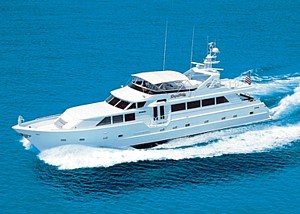 In addition to constructing Broward Yachts, the Broward Yard is also used for maintenance, yacht repair, refit and refurbishing services. "ALISA V" was one of the first yachts constructed by Broward and, at 95' she was considered to be a mega-yacht for the '50's. During the past 25 years Broward Yachts has built over 200 yachts in aluminum and has found that it has several advantages over other types of construction materials. The positive attributes of aluminum include the fact that it is easy to work with and that it a very good strength to weight ratio. Owners of Broward Yacht enjoy the enviable benefits of additional interior space, improved fuel capacities, reduced fuel consumption and increased cruising speeds.
Broward Yacht resources of interest to current and future owners:
Production History of Broward Yachts
Broward's new multimillion dollar yachts
Click here for Broward Yachts for Sale