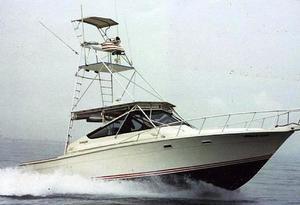 Blackfin Boats Information
Blackfin Boats are unfortunately no longer in production. There appears to be no official date that the company ceased operations but as of April, 24, 2011 it appears that the assets and the tradename(s) of the company are for sale.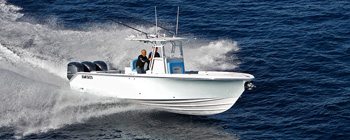 The construction of Blackfin Boats consists of a bonded and mechanically fastened hull, deck and liner along with a fiberglass encapsulated stringer system on a hand-laid fiberglass hull, deck and liner solid fiberglass hull bottom.
Click here for Blackfin Boats for Sale
Blackfin Boats Corporate Contact Information
Blackfin Yachts
Out Of Business