FREE!

2014 Arkansas Marine Expo | Little Rock, Arkansas

Show Dates: Friday, January 10, 2014 through Sunday, January 12, 2014
Show Location: Statehouse Convention Center, Little Rock, Arkansas
Show Hours:
Friday: 10:00 am - 8:00 pm
Saturday: 10:00 am - 8:00 pm
Sunday: 10:00 am - 6:00 pm

Admission:
Adults: $5.00
Children 12 and under: FREE

Before the show get information on:
---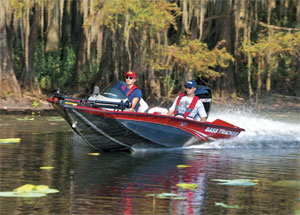 The Arkansas Marine Expo consistently features hundreds of boats being offered at special discounted boat show prices. Included in these offerings are fishing boats, Jon boats, high performance bass boats, ski and wakeboard boats, deck and pontoon boats, party barges and more for you to compare from a multitude of area boat dealers. Additionally, you will also have the chance to save big with huge discounts on products and accessories to make your time on the water more enjoyable. Now is the time to meet with sales reps and experts to get your boat rigged for the upcoming boating season. The show is located at the Statehouse Convention Center at Markham and Main Street in Little Rock.
This show is premier boat show in Arkansas and the best time of year to obtain that special boat show pricing. There will be substantial discounts on fishing tackle as well as many other boating related parts and accessories.


For Additional Information
Visit the Arkansas Marine Expo Website
E-mail Ken or Kelly Griffey
Call 501-765-1423
Information about the Arkansas Marine Expo was obtained from various sources and is thought to be correct. We strongly recommend that you contact the show producer to confirm this information. See the bottom of this page for informaiton on how to contact the show producers.