FREE!

2015 New England Boat Show | Boston, Massachussettes

Show Dates: Saturday, February 14, 2015 through Sunday, February 22, 2015
Show Location: Boston Convention & Exhibition Center, Boston, Massachussettes
Show Hours:
Saturdays: 10:00 am - 8:00 pm
1st Sunday: 11:00 am - 6:00 pm
Monday thru Friday: 1:00 pm - 9:00 pm
2nd Sunday: 11:00 am - 5:30 pm

Admission:
Adults (16 and older): $15
Children 15 and younger: Free
(When accompanied by an adult.)

Before the show get information on:

Prices, dates & times subject to change
---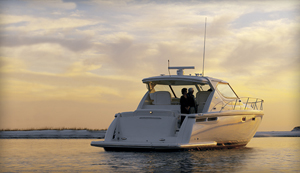 The New England Boat Show features hundreds of makes and models of power boats for fishing, cruising, wakeboarding and water sports from the region's top dealers plus hundreds of exhibits with a huge selection of the newest marine accessories, navigational equipment, hardware and galley ware. The show also offers dozens of sail boats fully rigged, cruising, skiffs and one design dinghy racers all under one roof at the Boston Convention and Exhibition Center.
With a property of over 300,000 square feet displaying an array of hundreds of boats from some of the best dealers, the New England Boat Show has expanded unbelievably over the past few years in both its reach and popularity. By exhibiting an excellent range of boats and marine accessories, the New England Boat Show has become an attraction for thousands of boaters and exhibitors across the New England area.
Whether you want to have a look at the powerboats of many builders or you want to explore the various models for fishing, wakeboarding, cruising, and any other kind of water sports, the New England Boat Show has all of that in store for you. This boat show also features a wide range of one design's, sailboats and skiffs, to coastal cruisers and larger.
At the New England Boat Show, you can find exhibits displaying the best and the most unique stock of marine accessories, navigational equipment, boating hardware, galley ware and supplies along with marine apparel
As a visitor, you will benefit bothin terms of information and excellent buying opportunities and you will also have a lot of fun through entertaining activities and learning sessions. The interactive displays, the seminars, the information clinics, the giveaways, and the contests all are mixed and matched in a perfect style with each other
The Boston Convention and Exhibition Center is the venue for the event and getting to the New England Boat Show is just a matter of an easy day trip from almost any location in New England. The amazing features that this show has to offer, makes it worth your time and effort. Anyone who attends the New England Boat Show is sure to return year after year.
Some Highlights for 2014: SailFest is back, and it will feature the latest in sailboats for your weekend racing and cruising pleasure. Peruse, then come board and explore the sailboats from 8' to 45' from more than twenty different manufacturers. Then take the opportunity to shop more than a hundred booths of sailing related products and services including including those of sails, custom canvas products, hardware for sailboats, marine electronics, and rigging equipment. There will also be time share companies offering larger sailboats for fractional ownership.



MarineSource Members In Attendance: (click on broker name to view their available listings)

Boston Area MarineSource Members:

For Additional Information
Visit the New England Boat Show Website
E-mail Northern American Exposition Co.
Call 800-225-1577

Information about the New England Boat Show was obtained from various sources and is thought to be correct. We strongly recommend that you contact the show producer to confirm this information. See the bottom of this page for informaiton on how to contact the show producers.