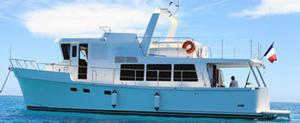 Custom Symbol Yachts Searches
Symbol Yachts Information
Symbol Yachts was founded in 1982 by a man named Jimmy Cheng on the premise that the success of any business is built on a foundation of good people. Symbol recognizes the importance of skill and quality craftsmanship over cutting corners to cut costs. They have vowed not to move their manufacturing processes out of the matured boat building industry in Taiwan in favor of cheaper labor rates.

When Symbol was founded it was the first production boat builder of planing hulls in Taiwan. Today, the company has grown to successfully build and export semi-custom luxury motor yachts, classic and pilothouse yachts. They employ over 100 workers in their 110,000 square foot facility, many of whom have over 20 years of experience.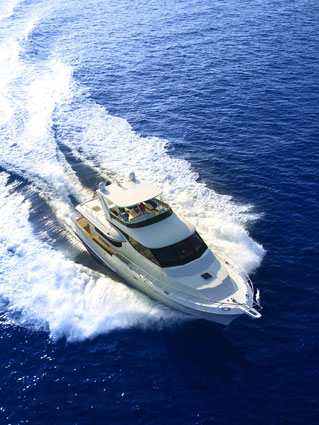 In 1998, Symbol signed on world renown naval architect Jack Sarin to be their exclusive designer. Their line of luxury yachts now ranges from 44' to over 88' and most of them are designed by Jack W. Sarin naval Architects, Inc.

Symbol believes that beauty is not just skin deep. Their clients are seeking a beautifully designed, superbly engineered yacht from top to bottom, not just a Sarin look-alike. The best way to experience a Symbol is in person. That is the only way to truly understand the beauty and engineering of these luxurious yachts. Symbol encourages potential clients to seek out a dealer, ask questions and take a good look beneath the surface. After that, take a sea trial and absorb the finer details of the lines and contour of the Sarin design as it carries you effortlessly through the water. This is where you learn the difference between true value and a good bargain.

Click here for Symbol Yachts for Sale