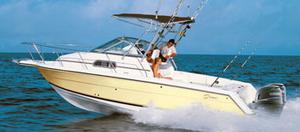 Custom Stamas Boats Searches
Stamas Boats Information
Stamas Yacht holds the previlage of being the oldest, continuously owned and operated boat company in the United States. Stamas boats have been built in the bayou-country of Florida's Gulf Coast for over fifty years.
In their early years, the Stamas brothers built tough, rugged vessels and deep-sea charter fishing boats for a fleet that sailed out of Tarpon Springs, FL. In the late 1950's, they saw huge potential in fiberglass and concentrated their efforts on building pleasure boats out of this new material.
While continous evolution of boat building has brought new designs, new techniques and new materials, family traditions remain unchanged. Peter Stamas along with his sons and nephews are still in Tarpon Springs building boats with the same attention to detail and respect for the water that has been the foundation of every Stamas.
Every Stamas is designed to be functional, comfortable and safe. It must perform in virtually any water, ride soft and level, require minimal maintenance, and maintain its value year after year. Each boat carries a seven-year hull warranty, but more importantly it is backed by a company with a long history of superior products and very satisfied owners.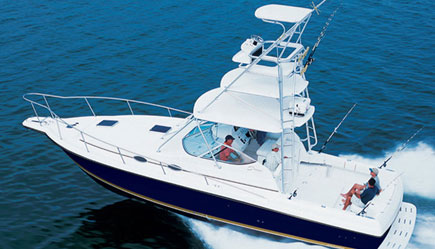 The Stamas philosophy shines through every boat in the line, whether Tarpon or Express. Each one is designed from the keel up for the challenges of offshore use. Yet these versatile boats can well meet the needs of the occasional fisherman who enjoys cruising with his family.
Many improvements that have become industry standards on boats were Stamas innovations. For example, fiberglass inner liners and self-bailing cockpits were innovated at Stamas. The company, always concerned with safety, initiated the use of foam flotation in boat construction. Such standard features as insulated and overboard drainage for fishing boxes and built-in live wells were first introduced on Stamas boats. Stamas was also the first company ever to install a head beneath the center console.
Other Stamas Yacht Resources:
Click here for Stamas Boats for Sale
Stamas Boats Corporate Contact Information
Stamas Yacht
300 Pampas Avenue
Tarpon Springs , FL 34689
800.782.6271
Fax: 727.934.1339