Custom Palmer Johnson Yachts Searches
Palmer Johnson Yachts Information
Link to Palmer Johnson Sailing Yachts
Palmer Johnson Yacht has a rich history that began over 90 years ago building wooden fishing boats. The company was originally founded in 1918 and was known then as Johnson and Gmack. They built a stellar reputation for themselves repairing and building boats for commercial fishing fleets on the Great Lakes. The first wooden yacht was started in 1928 by the founder's son, Palmer Johnson. That yacht created a great demand for others just like it and from that demand grew the legend that is Palmer Johnson yachts.

The company operated under the name Sturgeon Bay Boat Works during World War II and built over 45 air-sea rescue boats and four 65 foot freighters for the cause. It wasn't until 1956 that they officially became known as Palmer Johnson Boats.

In 1961, Pat Haggerty, the CEO of Texas Instruments, acquired the company and made the landmark decision to focus on constructing their custom yachts out of welded aluminum. This decision set Palmer Johnson on the path to world wide recognition in the luxury yacht market.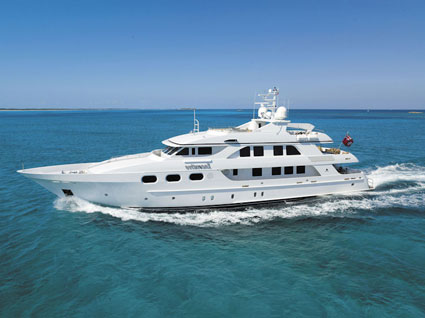 Palmer Johnson's current owner, Tim Mohamed, acquired the company in 2004. He brought with him a unique vision of producing large semi-custom sport yachts as opposed to the traditional tri-deck versions. Mohamed's vision launched Palmer Johnson back into the market with a renewed vigor.

Today they continue to create some of the most luxurious and desirable superyachts in the world. They are backed by some of the most advanced marine technology available and a passion for perfection.

Palmer Johnson Resources:
Click here for Palmer Johnson Yachts for Sale