Custom Little Harbor Searches
Little Harbor Information
Little Harbor Yachts was founded by Ted Hood a world famous sail maker who also founded Hood Sail Makers, the largest sail maker in the world during the 60's and 70's. In addition to making sails, Ted was also considered an innovative marine inventor, a talented yacht designer and a even successful racing skipper.

Hood's Little Harbor venture began with sailboat designs that were built in Japan as early as 1959 and later in Holland at Franz Maas and then Taiwan. Hood maintained close relationships with the varioius yards that were building his designs until he finally began manufacturing them at his own yard located in Taiwan. In the mid 1980's Ted sold his sail making business turned his attention to building his Little Harbor designs. By the end of the decade Little Harbor boats had earned a stellar reputation as one of the highest quality yachts that could be purchased.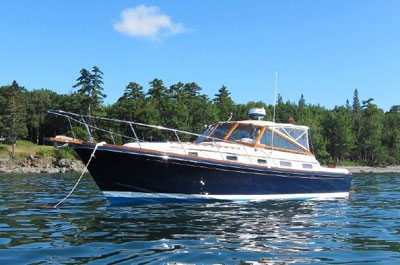 In 1987 Hood purchased the assets of the Black Watch company and began his journey into the world of power boat building with his line of Little Harbor Whisperjet" water-jet powered yachts.

In 1999 Hood received an offer to buy Little Harbor Yachts from an investment company that had just purchased The Hinckley Company a year earlier. The offer was too good to refuse, the company was sold and the line of Little Harbor boats was eventually discontinued. Even though they are no longer being actively produced, there are more than 6000 Little Harbor yachts, ranging from 35 to 135 feet, still on the water today.

Other Little Harbor Yacht Resources:



Click here for Little Harbor for Sale