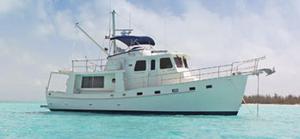 Custom Krogen Yachts Searches
Krogen Yachts Information
Kadey-Krogen Yachts is one of the oldest builders of long range recreational trawlers in the U.S. Recreational trawlers are deepwater capable yachts closely linked in design to the fishing trawlers of the North Sea.

The Kadey-Krogen design originated at the marine architectural and engineering firm of James S. Krogen & Co. Inc. Arthur Kadey, a marine engineer and yacht builder approached the design firm with the idea for the 42-footer. Before the first Kadey-Krogen plan ever reached paper, the firm had already acquired 10 years of professional experience.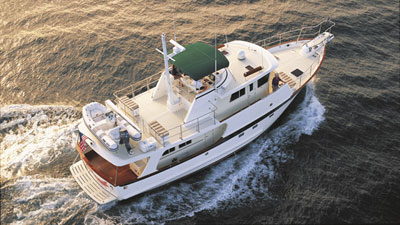 One look at a Kadey-Krogen Yacht and your cruising spirit is awakened. Every element of this new generation of Kadey-Krogen trawlers speaks of self-assurance and independence. Their exclusive hull delivers a sea kindly ride for deepwater crossings, coastal cruising and Great Loop adventures as well as weekend family outings. Every trawler yacht is a limited production vessel, built in a yard by experienced craftspeople dedicated to the Kadey-Krogen philosophy, with latest-technology methods and materials combined with traditional fine woodworking. Rugged, salty and with phenomenal sea keeping ability, these good-looking boats are an example of quality and excellence in their class.

Other Kadey-Krogen Yacht Resources:
Click here for Krogen Yachts for Sale