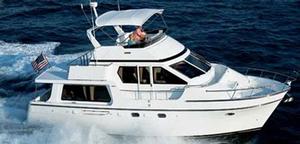 Custom Jefferson Yachts Searches
Jefferson Yachts Information
Since 1982 Jefferson Yachts has set the industry standards for design, engineering, and reliability among discerning buyers of extraordinary yachts. Currently, Jefferson Yachts manufactures a series five pleasantly diverse yachts, Marquessa, Rivanna, Pilothouse, Starship and Marlago Sport Yachts. Although their aesthetic styling and purposes vary greatly, each one is still constructed to Jefferson's unparalleled standards of attention to detail and a great devotion to luxury.

Leon Shaw, one of the world's most highly respected yacht builders, founded Jefferson Yachts in 1982. His first yacht, a 48' Cockpit Motor Yacht, inspired the production of over 500 yachts from the 37' Viscount to the 82' Starship, the grandest of them all.


To this day, Mr. Shaw remains directly involved in the design and build of every yacht in the series, exercising a level of hands-on experience that very few yacht builders can match. He has expertly engineered every yacht from a yachtsman's point of view, ensuring ease of operation, dependability, comfort and exquisite beauty.

The exterior of every Jefferson yacht features the finest appointments of old world craftsmanship. The interiors boast incredible comfort embraced by a wealth of hand-rubbed teak that frames the overall craftsmanship of the yacht.

Other Jefferson Yacht Resources:



Click here for Jefferson Yachts for Sale