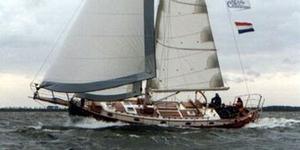 Custom Hans Christian Searches
Hans Christian Information
Hans Christian Yachts are beautifully appealing small sailing yachts that have come to be recognized as one of the true classics available on today's market. They are built by Pantawee Marine which is a boat building company that was established in 1986 by New Zealand boat builder Jack Hall and his wife. Their yard is located on the Eastern Seaboard of Thailand near the resort town of Pattaya City .

Jack Hall managed Andersen Yachts Ltd, the company who was originally contracted to build Hans Christian Yachts, from 1996 until 2004. There, he gained vast experience in the manufacturing of the Hans Christian product line. Several of the key staff members from Andersen Yachts continued on with Hans Christian when the manufacturing was transferred to Pantawee Marine in November of 2004. They continue to build the vessels they have come to know so well, in precise detail, from stem to stern.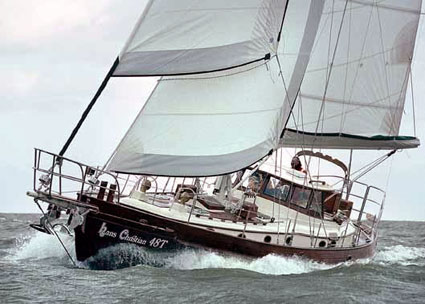 Paul Back, a marine engineer from the USA, oversees all mechanical, electrical, plumbing and general systems installations. Due to aging of many of the the molds which pushed them beyond the possibility of repair, Pantawee Marine Co., Ltd now only builds the Traditional 41 and Traditional 48 models.
Other Hans Christian Resources:
Click here for Hans Christian for Sale