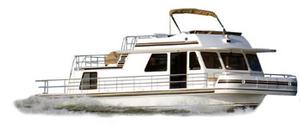 Custom Gibson Boats Searches
Gibson Boats Information
Gibson Boats officially began boat production in 1968. The company wanted to provide cruising performance with the ability to accommodate the entire family. When Gibson put all of their ideas on paper, the result was the Gibson 30'. Over the years, as technology developed, Gibson advanced as well.

After forty years, the Gibson name is synonymous with tradition, quality and performance. They've also come to be known for providing a fun way to keep the family together. When it comes to comfort, livability and accommodations, Gibson is at the head of it's class. If you want to know if Gibson provides a genuine difference, just ask an owner. They will tell you that deciding to buy a Gibson is easy. The hardest decision is which model you will take home. Gibsons are built to last, so rest assured that tomorrow you will be glad that you chose a Gibson today.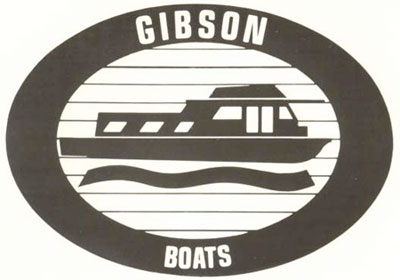 Gibson boat's cruising speeds range from 12 MPH to 24 MPH depending on the size of the vessel and the engine package chosen. As an example, a 50' cabin cruiser with two 315hp Yanmar diesels will reach a 24 MPH cruise speed. The same boat with two 8.1L 385hp Crusaders will comfortable cruise at 18 MPH. Recently, Gibson tested a pair of 110 hp Yanmar diesels in one of their 47' Classics. Although it was no speed demon, it did manage to maintain 9 MPH at an impressive 3.6 MPG. Depending on what you want to achieve and where you wish to boat, Gibson is sure to have the right size and engine package for you.

Other Gibson Boat Resources:



Click here for Gibson Boats for Sale
Gibson Boats Corporate Contact Information
Gibson Boats
130 Davis Street
Portland , TN 37148
(615) 325-9320
Fax: (615) 325-9321
Email Gibson Boats for information