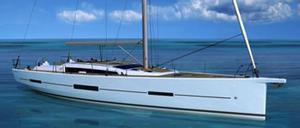 Custom Dufour Yachts Searches
Dufour Yachts Information
Dufour Yachts & Dufour Sailboats: Michael Dufour founded Dufour Yachts in La Rochelle, France back in 1964. With his keen intuition he knew that new technologies and new materials would transform sailing. For Michael, sailing was the embodiment of the pioneering, adventurous spirit; the pinnacle of pleasure.

Dufour Yacht is a pioneer and leader in building sailboats for the French marine industry. Dufour Yachts, located in La Rochelle, is one of the few French yards exclusively dedicated to building sailing yachts. Dufour's managers, designers and employees all have an exclusive love of sailing which assures the perfection of their designs.

To enhance performance, strength and finish, Dufour Yachts has invested in a high-tech construction process and proven techniques that not only provide additional pleasure and safety for future Dufour owners but also protect the environment.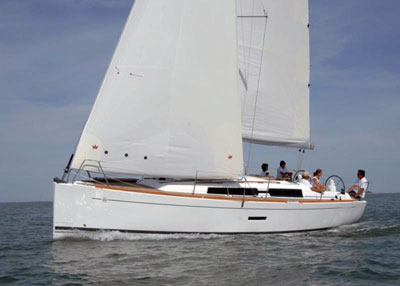 Dufour's technologically advanced sailboats push the envelope and offer an superior sailing experience. At Dufour, listening to the desires, needs and expectations of the client is second nature. That's why Dufour Yachts is able to offer so many yachting enthusiasts the ultimate sailing experience and also how Dufour maintains its position as the 2nd largest boat builder in the world.

Dufour Yacht & Sailboat Resources:
Click here for Dufour Yachts for Sale