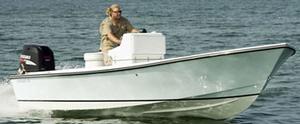 Custom Dorado Boats Searches
Dorado Boats Information
Dorado Boats: One of Dorado's principals, Charlie Sposato, used a Dorado boat for over a decade to fish and crab the waters of the eastern seaboard along with another one of the company's owners. Charlie and his partner made trip after trip from the Gulf of Mexico to the top of Chesapeake Bay in every weather condition imaginable. From calm seas to angry seas and every level in between they continued to take every opportunity to fish the waters with their trusty Dorado.

It was those twelve years of the Dorado's performance, fishability, reliability and comfort that drove Charlie and his partner to purchase Dorado Boats in 2005.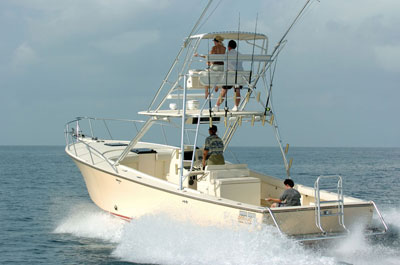 Dorado Boats still offer the same performance, reliability, fish-ability, comfort and fuel efficiency that pleased Charlie for so many years. Additionally, with exceptional resale values on pre-owned Dorado boats, and all of the other time-tested attributes of the line, the company is now passionate about driving Dorado to new heights, expanding its markets and giving others the opportunity that only a select few have enjoyed since the line's inception in 1985; to be a proud owner of a Dorado.

Other Dorado Boats Resources:



Click here for Dorado Boats for Sale