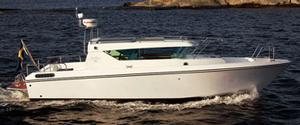 Custom Delta Boats Searches
Delta Boats Information
Delta Boats specializes in building custom boats which include 28', 36' and 38' sportfisherman yachts, cruisers, and passenger style dive boats.

All of Delta boat hulls are constructed of solid fiberglass, all hand-laid, and each layer of glass is handplaced and rolled out to give the maximum lamination quality. The hulls are also hand-sanded between cured layups to prevent any possible voids or unlaminated areas. Delta then installs four continual longitudinal stringers constructed from one inch end-grained balsa wood and fiberglass.

The stringers are formed in a mold and then placed in the bottom of the hull where they are laminated in place as part of the final hull construction. By the time the process is complete, the stringers have 1" to 2" of glass over the balsa core. The bulkheads are then mold formed individually the same way as the engine stringers (1" balsa and fiberglass) and jig fitted and glassed into place in the now complete hull.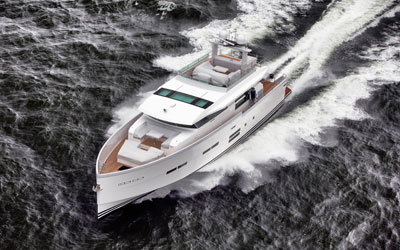 Delta Boats builds a variety of fine ocean-going diesel powered sports fishing boats, family cruising vessels and trawler yachts. Some are appointed very elegantly with a high quality finish and the best custom-built furniture while others are finished as "salty" at the new owner's request. All of their boats are semi-custom built to order. Their best sales tool is when a potential customer takes one of their vessels to sea and puts it through its paces - and the rougher the seas, the better they look. Delta's run fast, ride good and they are "pretty"!

Since 1973, the same facility has shouldered the manufacturing process for both pleasure and commercial vessels. Delta Boats are presently building the strongest and most durable boats on the market today! The original rock-solid Delta Boat has been continuously updated using the latest state-of-the-art technology. The long and short of it is if they knew how to build these boats any better they would and will.
Click here for Delta Boats for Sale
Delta Boats Corporate Contact Information
Delta Boats
774 Mullet Rd.
Cape Canaveral , FL 32920
(321) 783-3536
Fax: (321) 784-6407
Email Delta Boats for information