Dehler Information
Dehler Yachts and Dehler Sailboats are a well known and established name in Germany and throughout the rest of the world. The Dehler name stands for safety, speed, absolute quality, high resale value and innovation.

The Dehler vision revolves around "When Passion meets Reason" concept. What this means is that creating boats that are both exhilarating to sail but that are also safe and functional. Dehler aims to be the leading manufacturer and marketer of luxurious regatta cruisers worldwide.

Dehler has spent over 40 years building yachts of only the highest performance, thanks to its constant innovation and unparalleled production quality. Dehler has won awards all over the world for its boats' technical features aimed at every kind of sailor from those who enjoy sailing with the family to those who prefer to grapple with the challenges and exhiliaration of speed.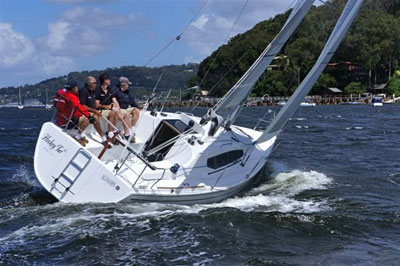 From the deck to the luxurious fittings, from material selection to the most revolutionary innovations, Dehler has always focused on small details with a passion for perfection. Their designs have successfuly concentrated on speed as well as comfort and safety. Dehler has ultimately provided thousands of sailors with boats that allow them to sail in absolute comfort and with the minimum of effort.
February 2012 - The Dehler 32 has been completely redesigned in the interior and now shines with an improved design and significantly increased storage space. New in the cockpit is the steering wheel, which gives the boat a clean and better usable cockpit. The Dehler 32 has more style, luxury and quality.


Other Dehler Yacht Resources:
Click here for Dehler for Sale
Dehler Corporate Contact Information
Dehler Deutschland GmbH
Im Langel 22
Meschede-Freienohl , Deutschland 59872
+49 3834 5792-­‐20
Fax: +49 3834 5792-­‐81
Email Dehler for information