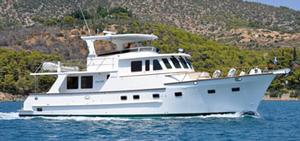 Custom Defever Yachts Searches
Defever Yachts Information
DeFever is by far one of the most famous Trawlers in the United States. They are built with a specific purpose for Long Range trips which is why they are built to be extremely fuel efficient. Their fuel efficiency is practically unmatched in the market.

DeFever Yachts are visually unmistakable. If you know offshore cruisers, then you are aware that the high flared bow with a sharp wave entry, deep stable fore-foot and gentle curving shear lines are the hallmark of the world's most experienced long range cruiser and trawler designer, Arthur DeFever. His designs are timeless, because they work and they make sense.

DeFever trawler-style yachts are a mainstay of both East and West Coast boating. The Alaskan 46, designed by DeFever for American Marine, set the standard for cruising elegance and comfort.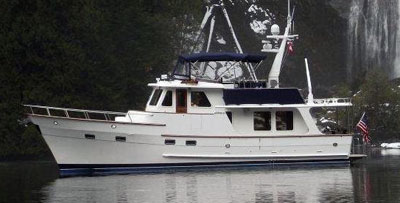 Today, Defever boats are built at Pocta shipyard in China in a city called Suzhou, situated about three hours west of Shanghai. Every DeFever is still built by hand and custom made for each client. Defever stands firmly by their tradition of listening to the customer while building their dreams.

Other Defever Yacht Resources:
Click here for Defever Yachts for Sale
Defever Yachts Corporate Contact Information
DeFever c/o Oviatt Marine
850 NE 3rd St, No. 201
Dania , FL 33004
(954)925-0065
Fax: (954)925-8822