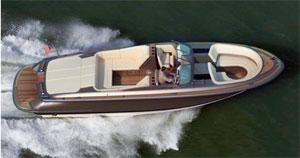 Custom Chris Craft Boats Searches
Chris Craft Boats Information
Chris Craft: In 1874, at the age of 13, Chris Smith built his first wooden boat. Improving on his skill, years later, Smith constructed a boat for duck hunting. His friends were so captivated by the way he built these boats that they asked him to build several more. Technically, this was the way the Chris Craft Boat Company got started. Shortly thereafter, in 1881, Chris joined his brother Hank in 1881 and began producing boats on a full time basis. Many years later, in 1922, the brothers aligned with others to form a partnership known as Smith and Sons Boat Company. The partners in 1930 adopted the Chris-Craft name.
Between 1910 and 1920, Chris-Craft became well known in the Detroit area for their sleek racing boats. Due to their reputation, Chris-Craft began selling high end powerboats to wealthy clients such as Henry Ford and William Hearst. Later in the 1920s, the company expanded its market by introducing the first mass produced of pleasure water pleasure craft. Chris-craft built it first assembly line in at their Algonac, MI facility plant which dramatically reduced production expense. Previous to this time, power boats were primarily built by hand.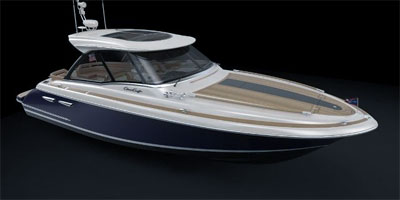 The Cadet was introduced as an affordable 22' runabout in 1927. Prior to 1927 the domain of speedboats was primarily the domain of the affluent. The company's innovative advertising promised a chunk of "the good life" to growing Middle America.
After WWII Chris Craft created new models of pleasure boats for the civilian market. The 1950's marked the pinnacle of the Chris-Craft brand which became in effect one and the same as pleasure boating. Chris-Craft offered over 155 individual models and was in the forefront of sales in many styles of powerboats.
Chris-Craft continued its independence until its acquisition in 1960 by Shields& Company's NAFI Corporation in 1960.

Chris-Craft Sites of Interest
Click here for Chris Craft Boats for Sale
Chris Craft Boats Corporate Contact Information
Chris Craft
8161 15th Street East
Sarasota , FL 34243
941-351-4900
Fax: 941-358-3717
Email Chris Craft Boats for information