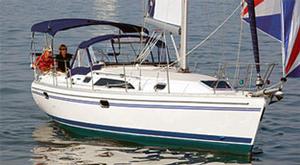 Catalina Sailboats Dealers
Custom Catalina Sailboats Searches
Catalina Sailboats Information
Catalina Sailboats was established back in1970 by Frank Butler. At that time, Frank had set a goal and that goal was not to establish himself as the largest sailboat builder in the United States, but rather to construct well-made boats at an exceptionally good value. Today, the achievement that Frank Butler sought is not only still in the forefront of Frank's mind, but he has achieved that goal through planning and the efficient manufacturing of well-designed boats.

Catalina Yachts has consistently been dedicated to building their boats and yachts using traditional quality craftsmanship in their modern manufacturing facilities through the use of state-of-the-art technology and materials. With an extraordinary history of boat and yacht building now spanning the better part of five decades, Catalina Yachts has constructed in excess of 75,000 sailing watercraft. Up to 1984 the production of all Catalina Yachts occurred in their facility located in Woodland Hills, California. In 1984 owning to their acquisition of Morgan Yachts in Largo, Florida, they are building the Catalina yachts and sailboats in Florida. The facility located in Largo, Florida is one of, and possibly the largest sailboat production facilities in North America. The complex consists of 8 buildings totaling some 275,000 square feet on on a property that is over 26 acres in area.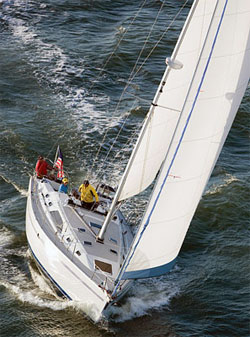 Catalina Yachts exudes pride in the fact that they have the largest percentage of repeat clients in their industry. Catalina Yachts and the company's employees are committed to preserving the extremely high level of customer gratification this represents. The Catalina Yachts philosophy has been established around paying attention to their customers and striving to do their best every day. The Catalina Yacht family continues to mature on that promise.

Moving forward, the company's plan is to remain the dependable, stable force in the sailboat industry. Through the strengthening of their Florida manufacturing base they will carry on to further design and produce their ever-evolving lineup of superior yachts and sailboats.

Catalina Yachts is always striving to construct better sailboats that are more durable, safer and at the forefront of sailing and marine technology.
Catalina Sailboats resources for owners and soon to be owners:
Click here for Catalina Sailboats for Sale
Catalina Sailboats Corporate Contact Information
Catalina Yachts
21200 Victory Boulevard
Woodland Hills , CA 91367
(818)884-7700
Fax: (818)884-3818
Email Catalina Sailboats for information