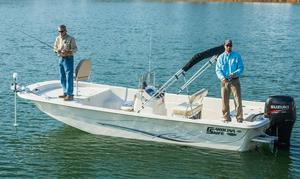 Custom Carolina Skiff Searches
Carolina Skiff Information
Carolina Skiff provides the most versatile, durable and stable boats in the fiberglass market at the lowest price possible. That is their creed, it's the philosophy they operate under and the winners are Carolina Skiff owners who are undoubtedly getting the most for their money.
Carolina Skiff boats adhere to the strict standards of the National Marine Manufacturers Association in terms of safety and flotation. They are built with the highest quality materials available which means owners will always benefit from peace of mind on the water.
Carolina Skiff boats are currently available in seven different models from 13 to 25 feet in length and there is also a J Series and DLX Series Kit Boat option which allows clients seemingly endless options to layout their own, unique fishing machine.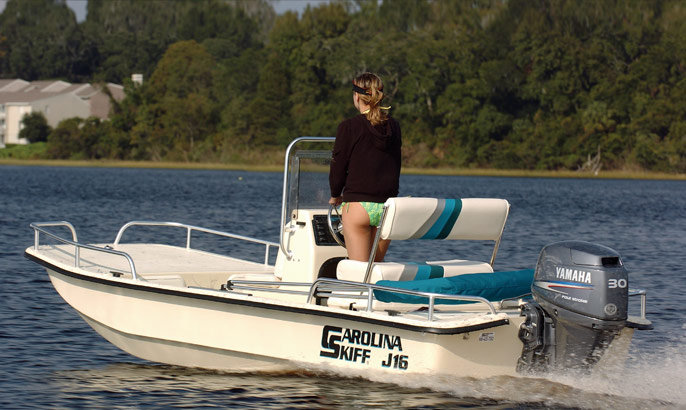 Whether you are in the market for a simple Jon boat or you are looking for an ultra-rigged center console performance fisherman, odds are Carolina Skiff has a boat that will meet all of your needs and then some.
All Carolina Skiff boats are NMMA certified, adhering to the highest quality standards in the US marine industry.
Observations for 2013: Carolina Skiff continues to use foam floatation approved by the US Coast Guard along with their box-beam construction. Additionally, the Carolina Skiff hull continues to be totally wood-free.

Other Carolina Skiff Resources:
Click here for Carolina Skiff for Sale
Carolina Skiff Corporate Contact Information
Carolina Skiff, LLC
3231 Fulford Rd
Waycross , GA 31503
(912) 287-0547