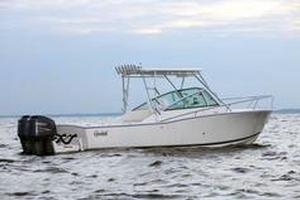 Custom Carolina Classic Searches
Carolina Classic Information
Carolina Classic Boats are designed specifically for offshore fishing. They are tested in the waters off the coast of Cape Hatteras which are well known to be some of the roughest seas on the planet. In those waters, through the tests and over years of ownership and continued use, Carolina Classic boats have proven their heritage and displayed unequalled standards of reliability, durability, enjoyment and value.
Every Carolina Classic is built around a flush cockpit that is roomy enough to work several lines and no engine box or cleats to stumble over. They are designed to hold an even keel and the gunwhales are spacious enough to navigate around teh entire boat with ease. With all these features that lend to the boat's fishability, the most appreciated one has proven to be the big, wide, sea-slicing bow that keeps you dry in almost any conditions.
Carolina Classics are the definition of offshore tough. They are rugged yet still very responsive, they are quick and they run efficiently. The oversized fuel tanks provide the range to get to the big waters and back again. The engine compartments are spacious enough to accommodate big block power packages and the intakes are high above the shear so those power houses can breathe the fresh dry air they need for optimal performance.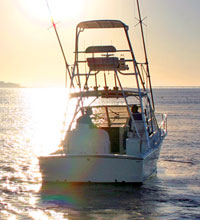 Currently the Classic Carolina is available in four models from 25 to 35 feet in length. Each one rigged to the nines with the gear that serious anglers demand - all top of the line, and all standard.
Comments for 2013: Carolina Classic continues to build their boats from the keel up for the rigors of offshore fishing. These hulls are tested in the roughest and toughest seas on the globe, those are the waters of Cape Hatteras.

Other Carolina Classic Resources:
Click here for Carolina Classic for Sale