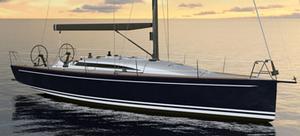 Custom C & C Sailboats Searches
C & C Sailboats Information
C & C Yachts: In 1961, George Cuthbertson, a mechanical engineer, and George Cassian, an aircraft designer, formed the design group Cuthbertson and Cassian - it was the beginning of an unforeseen legacy. They began by designing a few steel and wood boats, Cuthbertson drafting the preliminary lines, and Cassian working on the interior details. Soon after, they joined forces with yacht builders George Hinterhoeller and Ian Morch of Belleville Marine and moved up to the big leagues of sailboat production.

In 1965, yachtsman Peter Connolly commissioned Cuthbertson and Cassian to design a custom 40-foot racing sloop that would be "the meanest, hungriest 40-footer afloat." Bruckmann Manufacturing was contracted to build the sloop, and the result was exactly what Connolly had envisioned. Red Jacket was launched in May 1966 and won an impressive 11 of 13 starts that summer. The following winter, Red Jacket headed south and won the famed SORC, the first Canadian boat to do so. The sailing community paid attention, and demand for this type of boat skyrocketed. In the wake of this success, Cuthbertson & Cassian, Hinterholler Yachts, Belleville Marine, and Bruckmann Manufacturing joined forces, in 1969, to form C&C Yachts.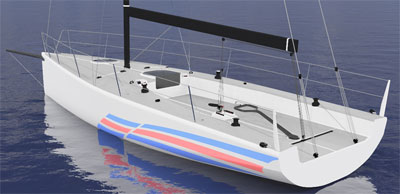 In 1997, Fairport Yachts assumed control of C&C's powerful legacy and immediately began designing a brand new line of boats that would preserve the characteristics and performance lineage of the C&C brand. Since 1997, C&C Yachts has introduced the C&C 99, 110, and 121. Additionally they have produced over 150 boats. In 2002, C&C became the first production builder to build its entire sailboat line with post-cured, foam-cored epoxy hulls, featuring a vacuum-bagged, wet-preg epoxy laminate with uni-directional "E"-glass and carbon local reinforcements. For 2004, C&C achieved even further advancements by making carbon-fiber masts standard on all models.

Today C&C Sailboats continues to define the industry-leading design and construction styles that Cuthbertson and Cassian inspired nearly 40 years ago and remains the industry's performance sailing leader.
Resources for C&C Sailboat and Yacht owners and future owners:
Click here for C & C Sailboats for Sale