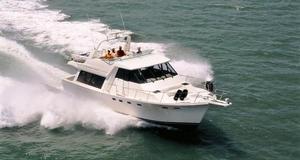 Bayliner Information
The Company, its products and Bayliner Boats for Sale
Since 1955 boaters asked, "where are the Bayliner dealers"! Organized in 1955, Bayliner has endeavored to deliver family boats and yachts of superior quality that allow boaters to discover the enjoyment of recreational boating. The company, originally established in 1955, started life as a boat retailer but it didn't take them very long to discover that to meet a boaters desires it was necessary that they had build their own watercraft whether the be yachts or boats. Their experience at the retail level appears to have given them great insight into the desires and requirements of a serious boater.
Bayliner Boat is now an integral part of the Brunswick Boat Group and is recognized as one of the foremost leaders in the yacht and boat building industry.
Throughout the years, many boat builders have come and many have gone but Bayliner, to the benefit of Bayliner owners, has been conducting business continuously for over fifty years.
Bayliner watercraft are designed with much forethought to be an affordable boat while still offering the quality and technological aspects of much costlier boats and at the same time delivering outstanding performance and superior ride quality.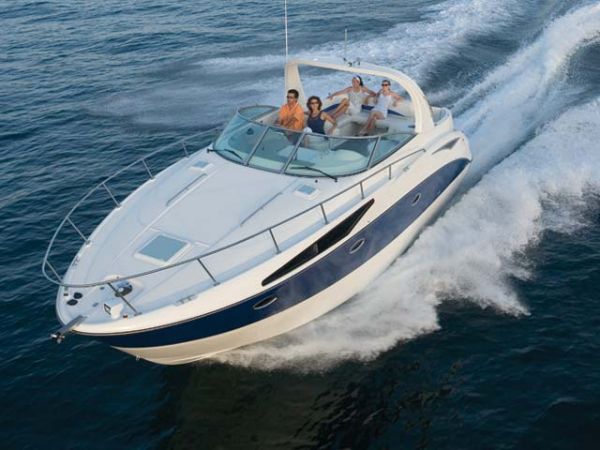 Bayliner boat and yacht hulls are closely matched to the characteristics of their engines which lessens the tendency towards bow lift, enhances handling and increases the watercrafts fuel efficiency. Distributing the inherent lifting forces by using benefits of a performance engine match affords the owner the pulling capacity and turning ability and agility necessary to enjoy any of the water sports available.
An additional benefit of the Bayliner assessment team is that they work closely with the design staff to make sure that every model meets or exceed the highest standards. All Bayliner's are NMMA certified and meet or surpass all Coast Guard regulations and requirements.

Favorite Models:
Bayliner Bowrider boats have continuously been one of the most popular styles and towards the top of that list resides the very popular Bayliner 175 Bowrider.
Bayliner Element has been described as an "evolutionary" design many.
Bayliner Deck Boats are an exceptional watercraft offering versatility for cruising, water sports or fishing.
Bayliner Trophy
February 2012: Bayliner Boats and the world's leading professional on-water assistance organization, Sea Tow, have announced a new partnership agreement. Bayliner is now participating in Sea Tows popular Sea Care program. This joint venture between Bayliner and Sea Tow will extend a complimentary 95 day Sea Tow membership to all new Bayliner boat owners. Additionally, current Bayliner owners will be eligible for 14 months of Sea Tow membership for the price of a 12 month membership which is a special offer made available through the Bayliner Owners Club. Sea Tow members enjoy a comprehensive set of services, ranging from round-the-clock on-water vessel assistance to the expert advice of Sea Tows experienced team of professional captains.
Resources for owners and soon to be owners:
Click here for Bayliner for Sale