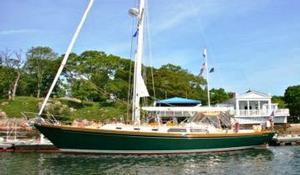 Custom Alden Sailboats Searches
Alden Sailboats Information
For Alden Motor Yachts click here.
Alden Sailboats is the company which began as an Alden division exclusively building J.G. Alden design sailing yachts and has evolved into today's Alden Yachts, Inc. and encompasses a full range of marine services: Alden Yachts; Semi-custom sail and power boat building. Alden Yachts Brokerage, Alden Yachts Charter, the Alden Yachts service yard. "We believe in providing a full plate of services at the highest professional level possible," explains David A. MacFarlane, president of Alden Yachts. The heart of the company, though, is its boats. In a world of disposable products, the Alden Yachts launched today can be expected to last for decades -- just as Alden Yachts always have.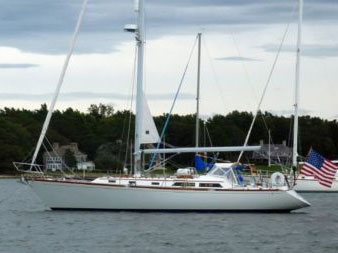 Addendum: In 2008 the parent corporation of John G. Alden decided to close the Alden design offices in MA and bequeath the Alden Design Collection to the Massachusetts Institute of Technology's "Hart Nautical Collection". The assignment is anticipated to be finalized in approximately 12 to 18 months and, therefore, at this writing it is assumed that this transfer has been completed.

Niels Helleberg Yacht Design, during this transition, was authorized to provide those in the yachting community with the services previously offered by Alden Design. NHYD had complete access to all of the yacht designs of John Alden.

Click here for Alden Sailboats for Sale