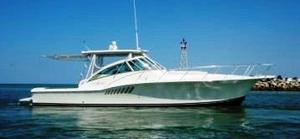 Custom Albemarle Boats Searches
Albemarle Boats Information
Albemarle Boats proclaims their boats to be the world's greatest riding and most reliable of fishing boats. The Albemarle Boat construction facilities are to be found in Edenton, North Carolina, with a testing ground in the open sea adjacent to Cape Hatteras. From the Albemarle 24' Center Console to their 41' Express, the companies fleet is accepted and respected by serious fisherman worldwide.

The Albemarle Boat company is a family owned business that was founded in 1978. The company builds boats that display superior characteristics. This individuality and the Albemarle Boat history of reliability along with exceptional resale value allows the company the confidence to offer a very enviable and transferable limited warranty.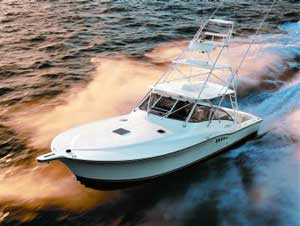 Albemarle Boat has made incredible strides in the fabrication of their hulls, thanks to advancements in know-how. Tougher gel coats along with the use of enhanced equipment for laying up hulls, allows them to manufacture superior fishing boats. From their hand fabricated and classic designed hulls featuring fiberglass encapsulated, marine-grade plywood stringers, to their striking dead rise from stem to stern. Every Albemarle Boat embodies the company's dedication to superiority.
---
Links of interest for Albemarle Boat enthusiasts:
Click here for Albemarle Boats for Sale