30' Profile 29 V OS High Performance Boats
Location: Austin TX United States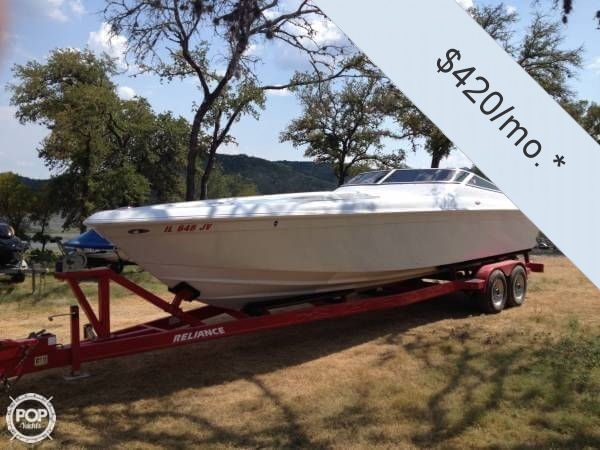 Listing Number: PY-78400
Was Listed At: $ 34,500
Broker:
POP Yachts
6384 Tower Lane
Sarasota, FL 34240
(941) 538-7803
---
ARCHIVED: This is a previously listed vessel and is no longer offered for sale
If you would like assistance locating a similar vessel, Click Here to contact the listing broker.
---
Cruise Speed (mph):
28.00 miles per hour
Max. Speed (mph):
75.00 miles per hour
Bridge Clearance:
96.00 inch
Displacement:
5500 pound lbs.
Fuel Tank Capacity (gal):
100 gallons
Engine Horsepower (hp):
575 hp