The Strictly Sail Miami Boat Show is one of the premier sailboat shows in the country. The show will feature some of the latest sailboat designs from around the world. The show includes sailing gear, marine accessories and hardware from the industries top suppliers plus the largest selection of catamarans of any show. At Strictly Sail Miami you will see everything from mono-hull day sailors to mega-cats. The show will be held at two locations the Miamarina at Bayside, and the Miami Marine Stadium Park & Basin in Miami, Florida.
Think of the best that the sailing industry can probably offer and you are sure to get it in the Strictly Sail Miami Boat Show. Whether you are looking for the latest boat builders or the builders who have made a mark in the industry for quite some time now, the Strictly Sail Miami Boat Show is just the right place.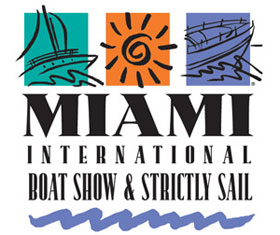 Strictly Sail Miami Boat Show is a perfect place for you if-
- You want to experience, explore, and test the latest designs of sailboats from across the globe
- You want to shop after choosing from a wide variety of options
- You want to have an array of up to date sailing gear and accessories options that are featured in around 200 booths
- You are looking forward to see and shop hardware from some of the best suppliers from the industry
- You are wishing to keep yourself updated about the recent charter information
With a wide range of products for every taste and every budget, the Strictly Sail Miami Boat Show takes pride in being recognized as the Catamaran Capital of the World. This show has the leading collection of catamarans of any show that you can probably imagine.
Information about this was obtained from various sources and is thought to be correct. We strongly recommend that you contact the show producer to confirm this information. See the bottom of this page for informaiton on how to contact the show producers.