New Orleans Boat Show visitors can expect to find the newest boats and boating accessories at the best deals of the year. The oldest and largest Gulf Coast boating and sport-fishing is here to please! Everything that a boat lover wants to see at a boat show will be on display at the event, making it a visual treat for the attendees. All the equipment you need to maximize your enjoyment and time on water will be available at outstanding prices.
The exhibitors at the show will include many of the leading boat manufacturers and dealers from South Louisiana, together with the leading brands in boats, yachts, water-sport equipment and marine electronics, being displayed at the show.
In addition to the boats and yachts, the visitors can also buy a variety of marine accessories from around the world like water sunglasses, boat lifts, diving equipment, etc. Suppliers from across the globe will present their latest innovations and products at the event, with deals that will be exclusive to the visitors at the show.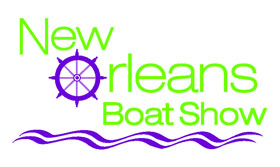 Visitors can get financial assistance and can also have their boat insurance done through a large number of official representatives from various leading insurance and boat finance companies.
There will be plenty for the families of the boat enthusiasts too at the show, as the dome will have a carnival kind of a set-up with a number of games and family fun activities being arranged to make it a perfect family weekend.
Information about this was obtained from various sources and is thought to be correct. We strongly recommend that you contact the show producer to confirm this information. See the bottom of this page for informaiton on how to contact the show producers.