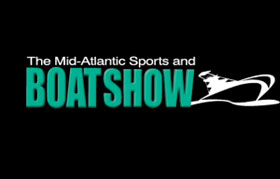 The Virginia Beach Mid-Atlantic Sports & Boat Show offers a plethora of family fun! There will be fun features for the kids and clubs, pros and representatives to teach you about the finer points of fishing. Bring your entire family and learn how easy, fun and affordable boating can be. A day on the family boat is a stress-free way of reconnecting with your family and is more affordable than you probably are aware.
If you have been considering buying a boat or upgrading your current boat, now is the time to take advantage of great boat show prices. Major builders and dealers will be represented under a single roof and anxious to show you their inventory at the best prices of the season. Whether you in the market for the latest and greatest models or you simply want the best deal on an unused prior year model this is the place to be so head on over and check out the deals.
Information about this was obtained from various sources and is thought to be correct. We strongly recommend that you contact the show producer to confirm this information. See the bottom of this page for informaiton on how to contact the show producers.