New England Fishing Expo
Show Location:
Boxboro Regency Hotel & Conference Center, Boxborough, Massachusetts
Show Dates:
Friday, January 27, 2023 through
Sunday, January 29, 2023
Show Times:
Friday: 1:00 pm - 8:00 pm
Saturday: 10:00 am - 7:00 pm
Sunday: 10:00 am - 5:00 pm
Show dates and hours are subject to change.
Admissions:
Adults: $12
Children (12 and under): FREE
Prices are subject to change.
Boxborough Area MarineSource Members:
The New England Fishing and Outdoor Expo is on the way to becoming the area's premier yearly boat show, fishing and outdoor sports event.
Plan now to peruse the latest advances in boats, fishing, hunting and camping. Gain some hands on experience with the new equipment to the market and chat with top manufacturer's representatives and learn from professional outdoors-men.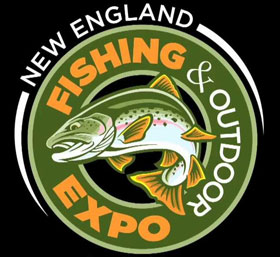 Information about this was obtained from various sources and is thought to be correct. We strongly recommend that you contact the show producer to confirm this information. See the bottom of this page for informaiton on how to contact the show producers.