Daytona Boat Show-Fall
Show Location:
Daytona Beach Ocean Center Exhibit Hall, Daytona Beach, Florida
Show Dates:
Friday, September 11, 2020 through
Sunday, September 13, 2020
Show Times:
Friday: 10:00 am - 7:00 pm
Saturday: 10:00 am - 7:00 pm
Sunday: 10:00 am - 5:00 pm
Show dates and hours are subject to change.
Admissions:
Adults: $7
Kids (12 and under): FREE!
Prices are subject to change.
Daytona Beach Area MarineSource Members:
The Daytona Boat Show is being held at the Daytona Beach Ocean Center. The Show features an array of boats including fishing boats, bowriders, ski boats, cruisers, pontoon boats, bass boats and deck boats. The show also has exhibitors with marine electronics and marine accessories. Boat with Green Products by looking for the EPA-certified "Design for the Environment" label. This assures you that the product has minimal environmental impact. Float your boat with polutent free water!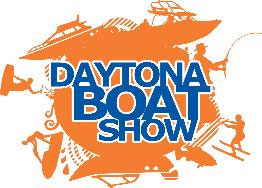 Information about this was obtained from various sources and is thought to be correct. We strongly recommend that you contact the show producer to confirm this information. See the bottom of this page for informaiton on how to contact the show producers.