Atlantic City Powerboat Show
Show Location:
Frank S. Farley State Marina/Golden Nugget Casino Hotel, Atlantic City, New Jersey
Show Dates:
Thursday, September 08, 2022 through
Sunday, September 11, 2022
Show Times:
Thursday: 10:00 am - 6:00 pm
Friday: 10:00 am - 6:00 pm
Saturday: 10:00 am to 6:00 pm
Sunday: 10:00 am - 6:00 pm
Show dates and hours are subject to change.
Admissions:
Adults: $20.00
Children (under 12): FREE
Prices are subject to change.
Atlantic City Area MarineSource Members:
The Atlantic City In-Water Powerboat Show is the premier boat show in the Northeast featuring the current offerings in yachts to bow riders in sizes from small to extra-large! Additionally, marine accessory manufacturers and distributors will be on hand at the Marine Accessory Mart displaying the latest and greatest in marine accessories which will include electronics, fishing equipment, towers, lifts, fishing supplies and much more. You will also find boat financing and marine insurance represented. Marine services and repair facilities will also be on hand. The show will be held at the Frank S. Farley State Marina adjacent to Golden Nugget Atlantic City, New Jersey.
The show will offer the opportunity to obtain great boat show deals that you will not likely be able to find elsewhere. Take advantage of great prices and terms to buy your first boat or take steps to upgrade your existing watercraft. If you have been looking to buy a boat, The Atlantic City In-Water Powerboat & Brokerage Show is the best time to buy one.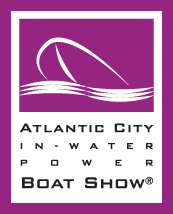 2014 Atlantic City Power Boat Show Highlights:
The year's show aims to host the best of both new and the existing models of powerboats available. Everything from Yachts and Center Consoles to Bow Riders will be on display. You are sure to find the best deals on new yachts, sport fish, cruise ships and much more, available in sizes eighteen to seventy feet.
A large variety of marine accessories will be on hand displaying, electronic equipment, fishing equipment and nautical clothing.

For those in the market for a pre-owned boat there is now a Brokerage Yacht section displaying the best pre-owned yachts in the area. With its unique offerings and world class infrastructure, the show becomes a must visit for both the exhibitors and boaters alike.
Information about this was obtained from various sources and is thought to be correct. We strongly recommend that you contact the show producer to confirm this information. See the bottom of this page for informaiton on how to contact the show producers.