Custom Trans World Yachts Searches
Trans World Yachts Information
Transworld Yachts has been in the marine industry for over three generations. The company was founded in 1976 and began building sailboats including the classic Ketch 41 and Westsail 39.

As the company's experience grew, so did their product line. They eventually began building power yachts using their craftsmanship and precise engineering techniques. Today, they are proud to be considered one of the few true luxury yacht builders in Taiwan.

Their quality craftsmanship shows in every custom yacht they have built and delivered over the years. Each yacht is an individual representation of Transworld's committment to quality and their dedication to the latest technology. All of their vessels are built to ABYC standards as well as some that have been requested to meet NK, CE and NMMA Certification requirements.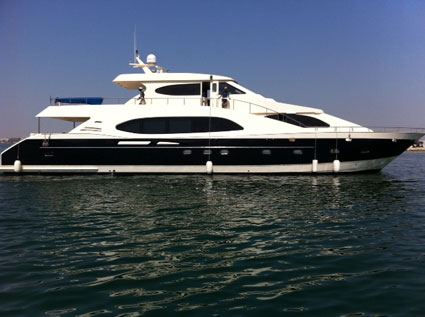 Transworld's current power yacht range includes flushdecks, pilothouse yachts, megayachts and express models from 65 to over 120 feet in length.

Click here for Trans World Yachts for Sale