Custom Topaz Boats Searches
Topaz Boats Information
Topaz Boats: The first Topaz went to sea over 30 years ago. Since then the boats have changed, but Topaz's rock solid committment to producing the finest sport fishing boats has remained the same. Innovation has always been the hallmark of Topaz. Many companies have tried to reproduce the innovative Topaz designs but none have been successful at the task.

Topaz continually attains the legendary quality of their boats by beginning with staff members that share a the Topaz vision and then they provide them with the very best materials available to make every Topaz Boat a reality. Topaz craftsman have an average of 16 years experience in the industry. They understand that good enough and almost right are not an acceptable outcome. Topaz Boat customers and owners deserve more therefore, Topaz customers always get more.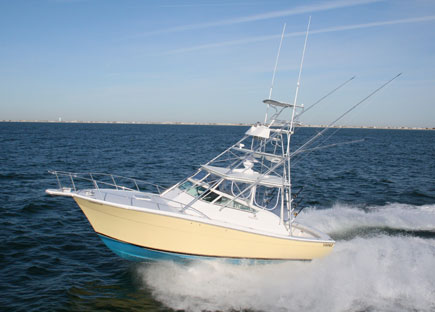 Topaz boats are as adept at cruising as they are at raising marlin. Their cabins feature designer fabrics, hand selected hardwoods, custom artwork and Corian countertops and every vessel comes with a high-end integrated entertainment system. Aside from the luxuries, Topaz boats have more standard fishing equipment than any other boat in their class.

Topaz continues their tradition of producing the finest sport fishing boats in the world by building legends one boat at a time.

Click here for Topaz Boats for Sale