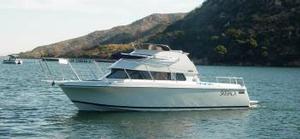 Custom Skipjack Boats Searches
Skipjack Boats Information
Skipjack Boats have been known by serious West Coast sport fishermen as rugged, well built and reliable for over 30 years. Skipjack Boats was founded back in 1966 by a man named Jack Cole and since then over 4000 of them have been sold from Mexico to Alaska.

Skipjack has been recognized as one of the most successful boat builders in Southern California. They attribute that success to the quality of their construction and their seaworthiness in the open ocean. To Skipjack owners the name is synonymous with seaworthiness, performance, comfort, quality and styling.

The craftsmen at Skipjack pride themselves in taking a hands-on, personal approach to quality boat building. Their desire to do things the right way established standards in construction, design and safety almost 40 years ago and those standards have contributed to an untarnished reputation which made Skipjack today and will keep Skipjack on top in the future.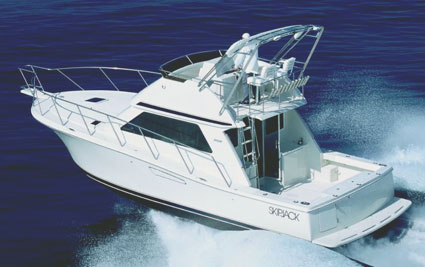 Skipjack boats have certainly withstood the test of time on the open water. Today, you can still see boats from the 60's hard at work well beyond the outer banks and islands. Although many have been re-powered after thousands of hours at sea, their hulls are still solid and their timeless design will never go out of style. That's why even 35 + year old Skipjacks are still commanding top dollar on the market today.

Other Skipjack Boat Resources:



Click here for Skipjack Boats for Sale