Custom Regal Boats Searches
Regal Boats Information
Regal Boats is nearing it's 4th decade as a successful, family owned business. It is now being run by the second generation of Kucks who still maintain the original philosophy of the founding generation, be honest and what's right.

The founder of Regal, Paul Kuck spent eight years sharpening his business skills in a steel building firm. After moving his family to Orlando, Florida, he and his wife Carol decided that they wanted to start their own venture in the business world. Paul and Carol finally settled on starting a boat company under the name Regal, a name that was chosen to reflect the essence of royalty.

The first Regal boat built by the company that was founded by a polished business man with no boat building experience was a 21 ft. cuddy cabin and was immediately followed by a 16 ft. tri-hull and a 14 ft. runabout.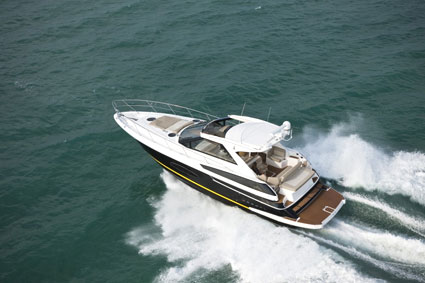 Regal boats was deeply effected by the economic struggles of the early 70's. They managed to keep the company alive long enough to emerge stronger and even more focused. A second recession in the early 90's proved to be another great hurdle for Regal boats, but once again they held their ground and prevailed in the end.

Now, with two large manufacturing facilities, Regal is one of the largest family owned and operated boat companies in the world. They have won multiple awards and received well-earned recognition for their luxury performance power boats.

Other Regal Boat Resources:
Click here for Regal Boats for Sale