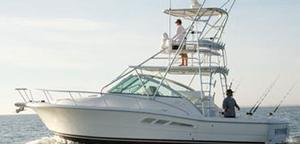 Custom Rampage Boats Searches
Rampage Boats Information
Rampage Boats were originally designed and built for offshore fishing. The rugged waters off the coast of New England served as their proving grounds and helped them earn their well-deserved reputation for seaworthiness and versatility. The Rampage Boats of today still possess those important characteristics but have added to them with a level of comfort and style that appeals not only to the offshore enthusiast, but to the entire family as well.

Every boat in the Rampage product line which has a range of 30 to 45 feet is designed to meet the needs of the serious fisherman whether he is chasing marlin or out for a relaxing cruise with friends and family. A Rampage will deliver a smooth, dry ride no matter the conditions.

Rampage is owned by KCS International and are built in Oconto, Wisconsin, a small town on the shores of Green Bay with a boat building hertiage that dates back over 50 years. The facility that houses the Rampage builders and processes encompasses over 350,000 sq. feet of climate controlled production and assembly space. Rampage uses only the highest grade materials and production techniques to insure unprecidented quality in every yacht built.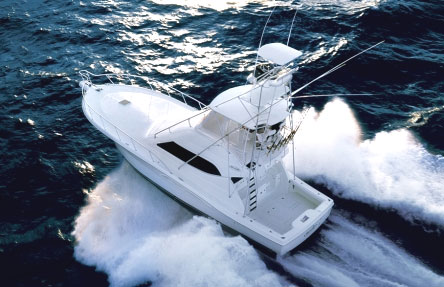 KCS International reintroduced the Rampage line back in 1998 after extensive design forums and focus groups were conducted with a wide variety of marine experts, seasoned anglers and captains. The talented engineering and product developent teams worked tirelessly to combine the results of the forums and focus group and perfect the designs, styles and features that are now found in today's line of Rampage Sport Fishing Yachts.

Other Rampage Yacht Resources:
Click here for Rampage Boats for Sale
Rampage Boats Corporate Contact Information
Rampage Yachts
804 Pecor Street
Oconto , WI 54153
(920) 834-2211
Fax: (920) 834-2797
Email Rampage Boats for information