Custom Post Yachts Searches
Post Yachts Information
Post Yachts was founded in 1957 by a man with a rich boat building heritage, Russell Post. Russell built his first boat at the age of 15, and went on to win an international sailing championship with it. He had an energetic and enthusiastic approach to boat building which was the reason for his great success. In fact, Post was so dedicated to his craft that he sold his only car to purchase the cedar he needed to build his first Egg Harbor. That Egg Harbor hull #1 was the beginning of Egg Harbor Yachts.

Post generated operating funds for Egg Harbor Yachts by building small skiffs and sailboats on the side. The bigger boats were his passion though, and he personally tested each boat he built for seaworthiness in the rough water, natural inlets of the South Jersey coast. After many years of success with the company, post sold Egg Harbor Yachts and enjoyed a short retirement.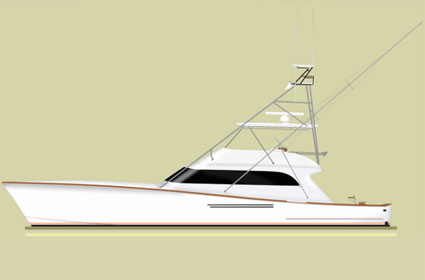 By 1957 Russell was back in the boat building business with a new boat, a new name plate and a new company, Post Marine. Backed by his solid reputation for building superior quality boats, Post opened up a facility located on the Great Egg Harbor River in Mays Landing, New Jersey, a location that he was quite familiar with. Post Yachts was run with a quality-not-quantity philosophy from day one and carried it through until 2011 when they closed their doors.

Other Post Yacht Resources:
Click here for Post Yachts for Sale
Post Yachts Corporate Contact Information
POST Yachts, Inc.
100 Post Road
Mays Landing , NJ 08330
(609)625-2434
Fax: (609)625-2336
Email Post Yachts for information