Custom Pearl Yachts Searches
Pearl Yachts Information
Pearl Yachts: The first Pearl Motor Yacht was launched in November of 1998, the Pearl 45. Over the span of the next four years, two more joined the range, the Pearl 43 and the Pearl 41. They immediately made an impression on the market as first class multi-stateroom luxury motor yachts.

The Pearl Motor Yachts facility was relocated to Stratford-upon-Avon in 2000, and in 2002 a man named Tony Whittaker took over as chairman. Tony's goal was to take Pearl Motor Yachts to the next level, and he did. The first in the new range inspired by the next level of Pearl Motor Yachts was the Pearl 55 which was unveiled at the 2003 Southampton Boat Show. The Pearl 55 was a collaborative effort from legendary naval architect Bill Dixon and celebrated super yacht designer Evan Marshall.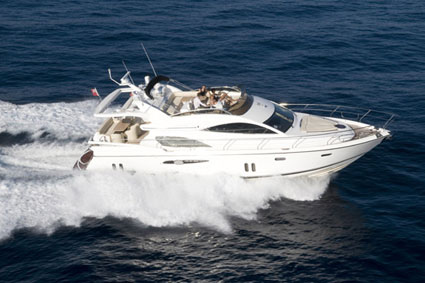 Shortly after, the Pearl 60 and the Pearl 50 were introduced to much acclaim from both buyers and fellow builders. Pearl Motor Yachts has enjoyed well over a decade in the luxury yacht industry. They have established a worldwide network of dealers and have gained recognition as the fastest growing boat builder in the UK.

Every Pearl Motor Yacht is built on a semi-custom basis which allows the client freedom over much of the process. The result is limited edition yachts that hold their value extremely well in the used market.

Other Pearl Yacht Resources:



Click here for Pearl Yachts for Sale