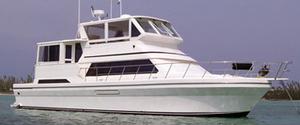 Custom Novatec Yachts Searches
Novatec Yachts Information
Novatec Yachts, which was Established in 1983 as Nova Marine Co., Ltd., is universally recognized as one of the top manufacturers in Taiwan. Even though Nova's primary market is the United States boater, they have successfully marketed and sold to clients in Europe, Hong Kong, Dubai and Australia and other parts of the world.

Nova Marine's yachts are marketed under the Novatech brand name. Building off of the popularity of their 40 and 42 foot yachts, Nova has expanded their range to include a variety of models with a goal of satisfying the needs of all types of owners. They currently offer 3 main yacht series, the Classic Sedan which is available in a range of 46 to 56 feet, the Islander from 48 to 60 feet and the Euro with a range of 56 to 80 feet.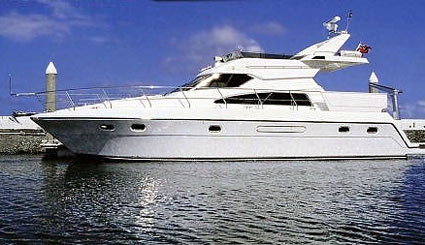 Nova Marine's facilities include a total of 108,000 square feet of production space within 5 buildings. They have a fiberglass lay up and assembly building, a weather protected metal fabrication area and an air conditioned FRP shop. Their experienced staff has been trusted to build military patrol boats in the past, utilizing high-tech materials and 9G design that enables high performance at 55 knots.

Nova Marine's goal is to satisfy the highest standards for all of it's products regardless of size or price. They have employed the best craftsmen in the industry to help them attain this goal. They will not rest until each buyer's expectations are not only met, but exceeded.

Other Novatech Yacht Resources:
Click here for Novatec Yachts for Sale