Custom Neptunus Yachts Searches
Neptunus Yachts Information
Neptunus Yachts has a 35 year heritage and a proud tradition of building stylish and detailed semi-custom yachts that have become world leaders in dependability and performance. Their shipyard, located in St. Catharines, Ontario is manned by highly dedicated, skilled craftsmen, many of whom have over 20 years of experience in the yacht building industry.

Neptunus makes it a mission to keep their customers involved in every step of the yacht building process from beginning to end. They want every customer to feel that their new Neptunus Yacht is truly the best yacht they have ever owned. Many Neptunus customers have returned to buy a second and even a third yacht.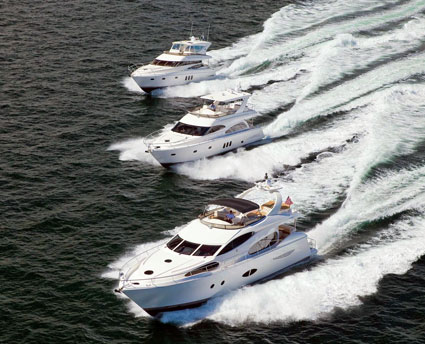 The passion for excellence and commitment to continually improving Neptunus Yachts underscores their resolve to not only meet, but exceed the expectations of each and every client they work with.

Neptunus Yachts' current offerings include a range of power yachts between 55 and 70 feet beginning with the 55 Cabrio and ending with the 70 Skylounge.

Other Neptunus Yacht Resources:
Click here for Neptunus Yachts for Sale