Custom Mustang Cruisers Searches
Mustang Cruisers Information
Mustang Cruisers are backed by 25 years of experience through which they have turned boat-building into an artform. Utilizing a combination of state-of-the-art technology, extremely skilled professionals and a technologically advanced, purpose-built facility Mustang Cruisers ensures that each and every vessel produce embodies the utmost quality and style.

Mustang Cruisers carry a rich racing pedigree. Their thoroughbred performance has been tested and proven in the offshore racing environment. They offer performance geared, efficient hull design, advanced weight distribution and minimization techniques, efficient pumping systems and unbreakable electrical and engineering systems - all tested for performance and build integrity at 265km per hour.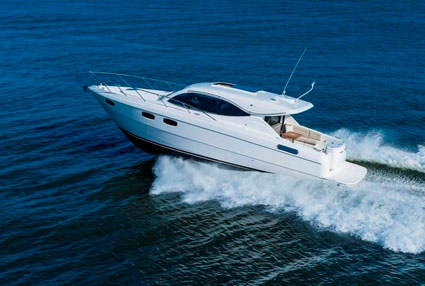 Mustang Cruisers owns it's own metal foundry and machining factory which enables them to ensure superior quality control for their metal components. All timber that can be found on a Mustang Cruiser is made and sprayed at their in-house timber and varnish shop and their upholstery shop is stocked with a classic mix of fabrics and finishes that are crafted to near perfection and maintain the ability to withstand years of sun, wind and rain.

In April of 2010 Mustang Cruisers was returned to Australian ownership after years of foreign and private equity ownership. The design of the new Mustang era will be built on the great tradition of the Mustang brand and will continue to offer quality sport cruisers for the whole family.

Other Mustang Cruiser Resources:



Click here for Mustang Cruisers for Sale