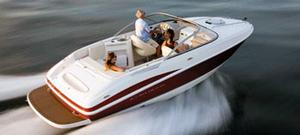 Custom Maxum Boats Searches
Maxum Boats Information
Maxum Boats are a line of boats established by the Brunswick Corporation in 1988. In the early 2000's, Maxum was one of the first brands to install bow and stern thrusters on smaller boats. The thrusters were incorporated to help inexperienced boats maneuver the boats more easily.

The Maxum line consisted of boats like the 1800 MX, a great entry-level boat with a list of over 50 standard features, perfect for someone looking for more than the average sport boat.

Maxum hulls are essentially identical to those used for Bayliner boats, another popular line produced by Brunswick. In order to differentiate the two lines, Maxums were designed and built with different decks and interiors. Maxums were touted as an upscale version of the Bayliner and priced just slightly higher.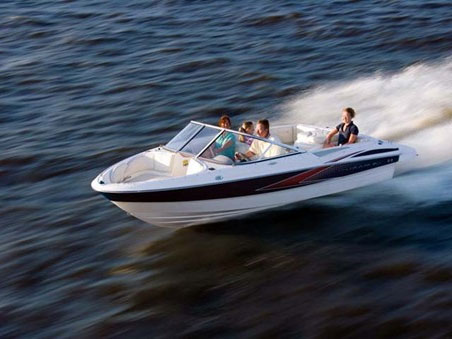 In 2009, Brunswick made the difficult, but necessary decision to discontinue the Maxum line in light of the economic downturn. The boats that remained in inventory in 2009 were sold, however there were no models produced in 2010.

Brunswick vowed to continue warranty support until the last Maxum warranty expires.

Other Maxum Boat Resources:
Click here for Maxum Boats for Sale
Maxum Boats Corporate Contact Information
Maxum Marine
P.O. Box 6050
Arlington , WA 98003
(360) 435-6534
Fax: (360) 403-4263
Email Maxum Boats for information