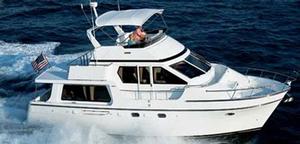 Custom Jupiter Marine Searches
Jupiter Marine Information
Jupiter Boats, with over 35 years of boat building experience, has made a commitment to building the finest, most technologically advanced offshore sportfishing boats available on the market today. Each and every Jupiter boat is individually built to the exact specs of the sportsman who demands the very best in offshore performance, styling and reliability.

Jupiter boats are built under the direction of company president Carl Herndon. Herndon is also the founder and CEO of Blackfin Yachts and former president of Bertram Yacht which is where he earned the reputation for building some of the world's best sportfishing yachts. The Jupiter team employs many of the same experienced managers and skilled craftsmen who have worked with Carl over the years. They have well proven their ability to design and build boats that provide maximum offshore performance, superior quality, and meticulous craftsmanship. Carl can always be found on the production floor these days, carefully inspecting the product line to ensure consistency with today's technological advancements and that the finished product meets the high expectations associated with the Jupiter name.

Jupiter was founded in 1989 in Jupiter, Florida which also stands as the company's namesake. 1998 Jupiter Boats relocated to a larger facility in Fort Lauderdale. The new facility which was previously occupied by Blackfin Yachts, allowed the company to expand its product line, further improve the quality of workmanship, increase efficiency and ultimately become more competitive in the market.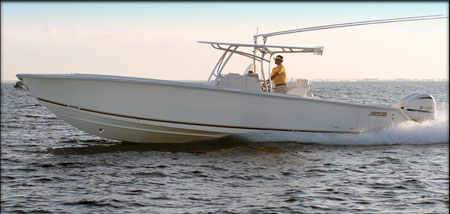 In 2007, Jupiter once again relocated to its current facility on the gulf coast of Florida where they once again expanded the production line in anticipation of its Express line of vessels. The current 50,000 sq.ft. facility affords Jupiter the space they need for three lines of production, mold storage, a paint booth and offices.

For the finest sportfishing boat this planet has to offer with great looks, fantastic seaworthiness, speed and an impressive resale value, look to Jupiter.

Other Jupiter Boat Resources:
Click here for Jupiter Marine for Sale