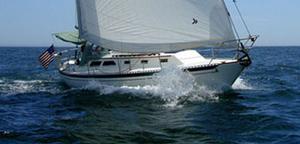 Custom Islander Sailboat Searches
Islander Sailboat Information
Islander Yachts and Islander Sailboats were built from 1961 to 1986. During its lifetime, Islander Yachts built many sailboats ranging from 28' to 40'. The most accepted and largest selling boat Islander built was the 36' sloop, commonly identified as the I-36. This boat is of fiberglass construction with a wood cored fiberglass deck and cabin roof and is fitted with a skeg mounted rudder and a fin type keel.

Towards the end of its production the Islander 36 interiors were mostly finished in teak including a teak and holly cabin floor. Earlier models used the teak and holly floor with a combination of white fiberglass and teak accents on the bulkheads in the living areas. Ventilation below deck is handled by two overhead hatches and six cabin ports. There are also four larger side windows that do not open.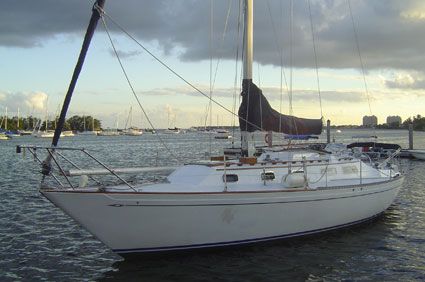 This boat has a layout similar to most single-masted sailing yachts. It has a mainsail and a foresail and a cockpit at the stern of the boat. All Islanders of this length are powered by inboard engine.


Islander Sailboat Resources for owners and soon to be owners:
Click here for Islander Sailboat for Sale
Islander Sailboat Corporate Contact Information
Islander Sailboat
No Longer Built