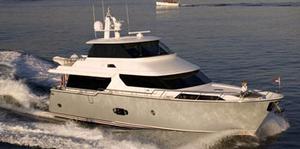 Custom Horizon Yachts Searches
Horizon Yachts Information
Horizon Yachts was founded in 1987 by John Lu, a man with a passion for boats and a love for the ocean that started in his early childhood. Lu gained experience in the yacht industry after graduating with a naval architecture degree. His ultimate goal was to build ultimate dream yachts for clients that shared his passions. His vision to attain that goal included an elite corporation to help turn his dreams into reality - and so began Horizon Yachts.

Horizon Yachts is well known in Europe and Asia as a builder of one of the finest lines of motor yachts available on the market today. Until recently production has been sold almost exclusively in the demanding European market, where Horizon Yachts competes successfully with the most reputable builders. They are now being recognized in the American market as well.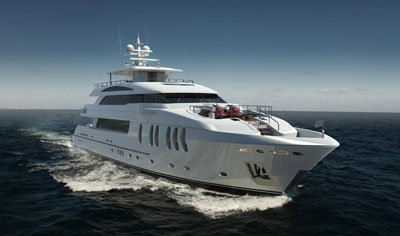 Horizon Yachts are built to order at the Horizon Yacht yard in Taiwan where they have employed a truly international effort to combine top quality specifications and project management, Italian design, and the top of the line value and craftsmanship for which Taiwan is renown. The Horizon yard is the largest and most technologically advanced yard in Taiwan. There, Horizon Yachts designs and builds over 30 yachts a year including the Horizon 65 and 110 series which are designed by Tomasso Spadolini.

Horizon does not employ outside contractors, but rather all of their employees are full time (over 300 of them), career workers solely dedicated to Horizon Yachts. Horizon management encourages clients to directly participate in the development phases of the construction of their yacht. They understand the need for all parties to be involved in the process of construction and approve the layout of the interior design. A complete record is kept for every boat ever built at Horizon Yachts and is readily available in the yard archives which allows any owner or future owner access to it if needed.

Other Horizon Yacht Resources:
Click here for Horizon Yachts for Sale
Horizon Yachts Corporate Contact Information
Newport Horizon Yachts, Inc.
101 Shipyard Way Suite E
Newport Beach , CA 92663
(949) 675-5696
Fax: (949) 675-5697