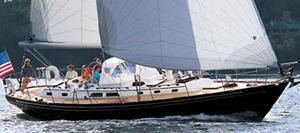 Custom Hinckley Sailboats Searches
Hinckley Sailboats Information
Hinckley Sailboats and Hinckley Yachts deserve a moment of your time to learn about them. Since 1932 the Hinckley Company has created some of the world's most elegant and successful sailboats and sailing yachts. The company states that their responsibility to anyone who commissions a Hinckley Sailboat extends far beyond the numerous months required to build her. The success of their yachts is due to their commitment to proven state-of-the-art construction techniques.

Membership in the Hinckley Yachts family means a lifetime of personal service and attention. It is their stated objective to make owning a Hinckley as gratifying as racing or cruising her. To that end, they have applied the very highest of standards not only to construction, but to their service policies as well. There is simply no one more dedicated to exceeding a customers expectation of satisfaction than the proud people who design, engineer, build and maintain Hinckley Yachts.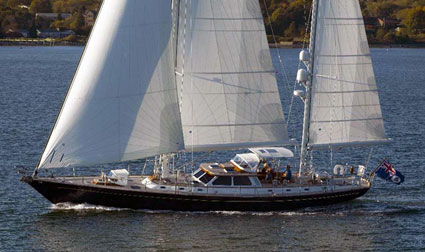 Unique among yacht and sailboat builders, the Hinckley Company has always balanced a healthy regard for tradition with a fondness for new technology and forward thinking. It is for this reason that Hinckley Sailboats and Yachts are as pleasing to those who value classic lines and fine workmanship as they are to anyone who appreciates innovation, modern amenities and inspiring performance.

Other HinckleyYachts Resources:



Click here for Hinckley Sailboats for Sale