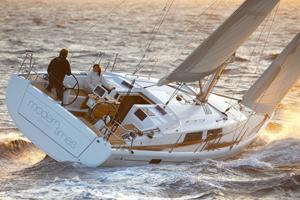 Custom Hanse Yachts Searches
Hanse Yachts Information
Hanse offers production yachts built like a tailor-made suit, this makes purchasing a sailing yacht easy. Hanse allows you to configure your yacht online in an easy, straightforward way.
Your customized Hanse Yacht can fulfill your necessities, demands and dreams down the smallest element. Create your own personal dream yacht from a production series yacht that enjoys a great value to performance ratio in just a few simple steps.
You can select your interior design, furniture, architecture, wood, colors and upholstery material. There is also an extensive array of deck equipment and sailing equipment including esoteric entertainment systems and a remote controlled anchor winch.
Every Hanse is a safe and sporty cruising yacht even in its most basic conformation. But you can turn the model of your choice into the individual yacht of your dreams, one that is perfectly suited to your needs based on sailing waters, size of your family and crew and the extent of your sailing desires. You can effortlessly enhance your Hanse Yacht to your own tastes and style.
Remember, outstanding performance and groundbreaking design epitomizes Hanse Yachts.
Click here for Hanse Yachts for Sale
Hanse Yachts Corporate Contact Information
HanseYachts AG
Ladebower Chaussee 11
D-17493 Greifswald , Germany