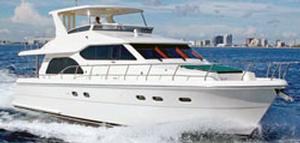 Custom Hampton Yachts Searches
Hampton Yachts Information
Hampton Yacht Company began building yachts in 1992 and made history from the beginning as one of the first companies from Taiwan to build yachts in China. Hampton Yacht Chairman, Jeff Chen, has over twenty years of experience in the industry and comes from a family with a 40 year history of building Formosa yachts in Taiwan. For the past thirteen years, Jeff has been successfully filling key positions within the Hampton Yacht Company with hand-selected professionals from some of the best boatyards in Taiwan.

Hampton Yachts are designed and built for serious passagemaking. They rely on the expertise and experience of their 200 plus skilled workers to deliver the quality that Hampton Yachts have become famous for. Hampton offers pilothouse yachts, sedan motor yachts and aft cabin motor yachts ranging from 55 to 74 feet in length.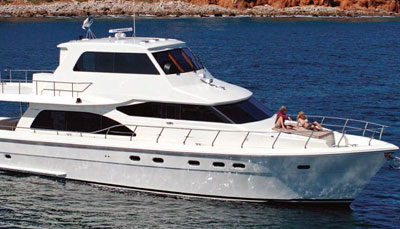 Hampton builds what are considered semi-custom yachts. Clients have the freedom to choose the interior layouts and materials used for their new yachts. If, as a client, you would prefer to go with a time-proven design that is less hands-on, they also offer a variety of standard layouts to choose from.

Because of the lower labor costs in China, Hampton Yachts is able to include more fine details in every yacht they build. They have been and still can be compared to some of the world's premier yacht builders and proven that their quality is second to none. Hampton now has an import and distribution location in the United States as well as three Hampton Yacht dealers to better serve their North American clients.

Other Hampton Yacht Resources:
Click here for Hampton Yachts for Sale